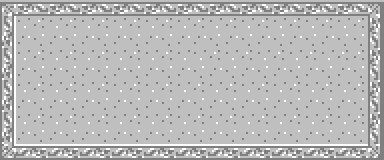 Updated 06/14/03
Last page uploaded: Page 196
Welcome to the FIRST and ONLY online Dragon Warrior IV Speeches Website! The Speeches FAQ will be viewable in two ways: TXT and in the innovative HTML format you will soon see. I first started the project in 2000, and after 2 versions of the FAQ, a third and hopefully FINAL version will be posted here.
Of course, the speeches dialogue will not be the only information posted on this website. Game info, walkthroughs, downloads, you name it, this site, when complete, will be one of the more informative Dragon Warrior IV sites.
This site will be under heavy construction throughout the process of building the FAQ, but I will try and upload a new page once a week (I hope). Any questions or comments can be sent to rulerofevil_lmtd@hotmail.com.
Main Menu
Speeches Main Menu
Updates
Links
Dragon Warriors have ventured into my realm.
Currently, it's







This site has been up for:


172 votes and counting...good for 8th place (out of 10).
Hit Counter powered by Microsoft bCentral
Disclaimer: This webpage and document is copyrighted by myself, Ryan Emms, (C) 2000-2003. I am not affiliated with the Dragon Quest series, the Dragon Warrior series, Enix of America, or any of its dependents, nor am I affiliated with Nintendo of America. Text derived from the game for this webpage and document is copyrighted by Enix (C) 1992. This website and document is merely an attempt to show gamers alike the content of the game. I do not take credit for any text whatsoever derived from the Dragon Warrior IV game. I do, however, assume credit for the format in which this webpage and document was created, hence the copyright. All other rights reserved.